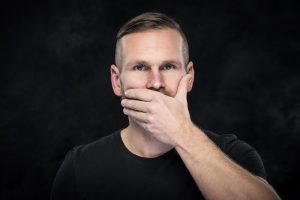 Dental crowns in Spring are among the cornerstones of modern dentistry. They can protect damaged teeth, restoring their strength and strength. In many cases, a crown can last for decades. In other cases, however, you may find that a crown suddenly falls out. Don't panic! While this is a serious situation, your dentist will be able to help remedy matters. Here are some guidelines for what to do if you lose one of your crowns.
How to Manage Your Pain
Sometimes, a crown may come loose because the tooth underneath it is suffering from decay. When its protection is gone, the tooth becomes vulnerable. Pressure, temperature changes, and even air may make you extremely uncomfortable.
To lessen your pain, you use a cotton swab to apply a little clove oil to the area. The oil contains eugenol, a natural antibacterial and anesthetic agent. It's also very effective at reducing inflammation in the mouth. You can find clove oil in the spice aisle of your local grocery store; it's also available in many drugstores. You can also take other mild painkillers. However, if you use ibuprofen or something similar, don't put it right next to the tooth because doing so may cause chemical burns.
Another aspect of managing your pain deals with your habits. Be careful not to chew on the side of your mouth that lost the crown, and don't consume any foods or drinks that are extremely hot or cold.
What to Do With the Crown
Don't throw away the crown, assuming that it is a lost cause. When you go in for your appointment with your dentist in Spring, they may be able to reattach the crown.
You might even be able to temporarily replace the crown yourself. First, gently clean its inside. Then, use dental cement or dentures adhesive to attach the crown to your tooth. This will give the vulnerable little chomper a bit of extra protection until a professional can take a look at it. However, don't force the crown back onto the tooth if it doesn't seem to fit. You don't want to accidentally cause further damage!
Why It's Important to Get to the Dentist Soon
If you replace the crown and aren't in any pain, you might be tempted to skip going to the dentist. However, that is not a wise idea. The shape of your tooth may have changed, meaning that the crown doesn't fit as well as it used to. Your dentist might have to prepare your tooth again so its protective cover will stay in place for many more years to come. The dentist will also inspect the tooth under the crown and make sure it isn't infected or suffering from any other problems.
A lost crown is nothing to scoff at! Use the above tips to lessen your pain and prevent further damage to your precious tooth.
About the Dentist
Dr. C. Gary Simmons is a Texas native who has over three decades of experience in dentistry. He provides skillful and compassionate care to his patients, whether they're dealing with a lost crown or they just have questions about their oral health. Feel free to get in touch with Dr. Simmons' team at 281-370-6600.