Dental Implants Recreate Strong, Beautiful Teeth in Spring, TX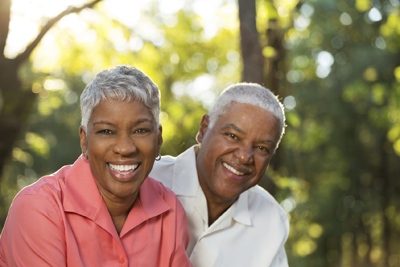 Dental implants can do much more than help you regain a complete smile after tooth loss – they can bolster your self-confidence, improve your oral health and function, and give you back the quality of life you've been missing! Here in Spring, TX, Dr. Simmons offers patients customized, high quality implant restorations that look and feel seamlessly natural once in place. Contact us today to schedule your first appointment, or if you have any questions or concerns for our team. New patients from all over the North Houston area are welcomed.
The Dental Implant Process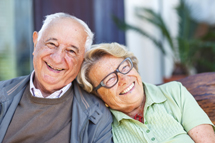 Once a patient has been deemed a viable candidate for the procedure, the first step of the treatment process is having the dental implant(s) surgically placed into the jawbone. The secret behind the success of implants is that they do much more than just restore your tooth's white crown – they also replace the root hidden beneath the gums that keeps the jaw full and healthy over time. Patients avoid the deteriorating smile and "hunched" facial appearance that can occur with more traditional tooth replacement options. Dr. Simmons will be happy to recommend a trusted surgical specialist to handle your implant placement.
Once the implant has been successfully inserted, patients will undergo a period of healing. During this time, your natural bone and soft tissue will create a bond with the implant and establish a sturdy foundation. When this process is complete, you'll return to our office for the final step: the creation and placement of replacement teeth.
Dental Implant Restorations
Several options are available for dental implant restoration, depending on the number of teeth that need replacement. high quality , all-ceramic dental crowns can be used to restore individual implants, creating a virtually seamless replacement that doesn't sacrifice the health of surrounding healthy teeth. For greater coverage over several implants, Dr. Simmons typically recommends an implant retained partial denture or bridge which are designed to securely attach over your new implants and provide greater stability than the traditional models.