We're Your Delta Dental Dentist in Spring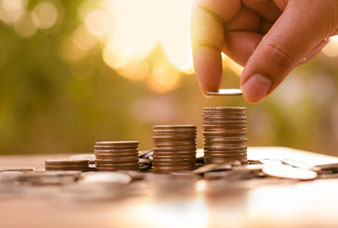 If you have a dental insurance plan with Delta Dental, you're probably excited to use it so you can save hundreds on your dental care every year. Of course, while that sounds well and good, you may not know exactly how to do that. Policies are long, benefits are complicated, and good luck getting a straight answer on the phone. Many of our patients find themselves in this situation, and because we're in-network with Delta Dental, we've decided to include this handy little guide on our website. Here, we'll tell you how to use your Delta Dental insurance plan with us and how to always get the most out of it.
How to Get the Most Out of Your Delta Dental Plan
In order to maximize your benefits, it helps to understand the basics of how dental insurance works, because it is quite different than medical insurance. Medical insurance is intended to help a person treat issues when they pop up, while dental insurance, on the other hand, is focused on prevention. This is why, with most plans, services like checkups, cleanings, and x-rays are 100% covered while restorative treatments like crowns and fillings are only partially covered.
What does this mean for you?
It means the best way to save using your plan is to get your two recommended checkups and cleanings each year. Not only will these services be completely or mostly covered, but they will also help you avoid those dental problems that require more expensive treatments to fix. And of course, this is also a much healthier approach for your oral health as well. That is what we call a win-win-win.
It's also key that you visit a dentist who is "in-network" with Delta Dental. Why? Because an in-network practice will be able to offer you more savings than an out-of-network one. When a practice is in-network, it means that Delta Dental has a contract with them to cover a larger percentage of their patients' services who have Delta Dental plans. Our practice is in-network with Delta Dental, so you can trust that you're getting the absolute most out of your plan whenever you come to see us.
Using Your Delta Dental Insurance with Us
So now that you understand the best way to utilize your dental insurance, what do you need to actually do at your next appointment to make sure you're covered? There are two ways to use your Delta Dental plan with us:
When booking your appointment, simply let us know that you have a Delta Dental plan. That way, we can call them and confirm your benefits. Once we know what your plan covers, we can give you a quote as to how much you will need to pay out of pocket at your appointment so you can show up prepared.
Or, you can come in for your appointment and just make sure to bring your insurance ID with you. You may need to pay for your appointment on the day of, but we will be able to use your plan to reimburse you afterward.
Of course, we recommend that you always call ahead so you can know exactly how much you're covered before you come to see us.
Have Questions?
We know that using your dental insurance can be a bit confusing, but at our practice, we'll make it as easy as pie! When you use your Delta Dental plan with us, we'll file the claim, handle the paperwork, and do everything we can to get the most out of your coverage.
Hopefully this answered any questions you had about using your Delta Dental insurance. If you still have more, or you'd like to know how we can work with your individual plan to help you save at your next appointment, please contact us today.