Tooth-Colored Fillings Treat Decay Seamlessly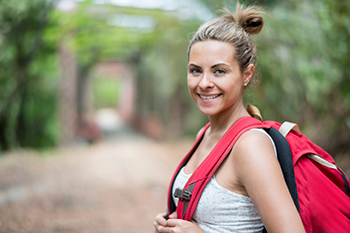 In the past, many older adults had traditional, amalgam filling placed as a solution to tooth decay. Today, Dr. Simmons and the rest of our team are happy to be able to offer an alternative that's more conservative, more revitalizing, and more aesthetically pleasing for the benefit of our patients – tooth-colored fillings. Contact our Spring, TX location today if you'd like to start visiting a dental practice that takes your personal needs to heart and provides quality, customized treatment in return. Patients from Cypress, TX and surrounding areas are always welcomed.
Why are tooth-colored fillings the right choice?
The application of a tooth-colored filling only requires one appointment. Dr. Simmons will clear away damaged tooth structure and apply the shaded composite resin material to the surface, contouring it for a natural appearance that blends right in with your enamel. In addition to their natural appearance, tooth-colored fillings come with several other benefits, including:
Composite resin bonds more directly to tooth enamel traditional amalgam, allowing our team to strengthen and preserve more of your tooth's remaining natural structure.
Composite resin doesn't react as negatively to temperature changes as amalgam. This means patients will experience more comfort and stability overall.
The flexibility of composite resin allows Dr. Simmons to treat small cracks and fractures as well, even if there is no decay present.