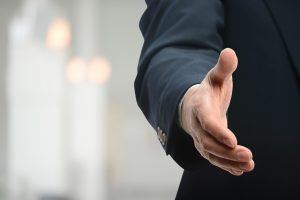 We spend a lot of time on this blog discussing dental care from many different angles, but you know what we've never actually talked about? Our very own dentist, Dr. C. Gary Simmons! Today, we're going to do something a little different and share 3 interesting things about him so you can learn more about the man you trust with your family's smiles.
1. He has over 30 years of experience
"I've been seeing Dr. Simmons for 30 years! It's always a wonderful or better than anticipated experience." –Cherie Warren*
While Dr. Simmons is a native Houstonian, he got to Spring as quickly as he could! After completing his undergraduate studies at Texas A&M, he received his dental degree from the prestigious Baylor College of Dentistry and opened up his own practice right here. Since then, he has spent over 30 fulfilling years meeting the dental needs of families in the Spring/ Klein area. In that time, he's pretty much seen and done it all, but he still loves the looks on his patients' faces when they see their newly cleaned or restored smile in the mirror for the first time.
2. But he's still learning
"Dr. Simmons has been an amazing dentist and so personal for all the years that I have been seeing him. I would not go to another dentist. His staff is fantastic and makes you feel like family." –Nicole Graves*
Of course, even with all his experience, Dr. Simmons understands that there is always more to learn, because with more knowledge, he can continue to serve his patients better and better! This is why he is a member of numerous professional associations that give him access to a wide array of continuing education resources. Dr. Simmons is proud to be involved with:
American Dental Association
Texas Dental Association
Houston District Dental Association
Academy of General Dentistry
3. He always uses a gentle touch
"I have been going to Dr. Simmons for many years. He is a very gentle dentist, answers all of your questions. His staff is awesome!" –Dottie Browning*
Dr. Simmons believes that too many dentists handle the teeth without actually considering the person they are attached to! This is why many leave the office with a sore mouth and don't come back for years at a time. With Dr. Simmons, he always uses a light touch while treating patients so he can take care of the entire person as well as their smile. Thanks to this approach, Dr. Simmons' patients have a much easier time at their appointments and are more than happy to come back. The end result? A strong, healthy, and beautiful smile that will last a lifetime.
Even after 30+ years of being a dentist, Dr. Simmons still comes to work with a smile on his face, and his favorite part of the day is visiting with patients and getting to know them and their families. We're truly lucky to have him here in Spring.
Does Dr. Simmons sound like he'd be perfect for you and your family? To learn more about our practice, Dr. Simmons, or to schedule an appointment, please contact us today.
*Actual patient quotes. You can read more here!