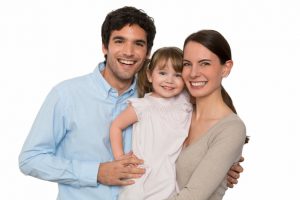 The American Dental Association recommends everyone over the age of two visits the dentist every 6 months for preventive care. Preventive care is vital to ensuring the health of the teeth and gums. Unfortunately, only 83% of children and 62% of adults have visited the dentist in the past year. Among the leading reasons people do not visit their dentist in Spring regularly is due to misinformation about the importance of preventive appointments. Without semi-annual appointments with your dentist, you place your teeth and gums at risk for serious damages.

Protect Your Smile with Regular Dental Care
Your home oral hygiene habits are vital for protecting your smile from cavities and gum disease. Brushing and flossing remove harmful plaque and tarter accumulations from the teeth. However, while home oral hygiene habits are important, your oral care routine is not the only care you need to protect your dental health.
Even with the best oral hygiene habits, brushing and flossing cannot remove all plaque and tarter accumulations. The only way to remove the buildup is with regular dental cleanings. Regular cleanings remove the plaque and tarter trapped below the gum line, which can cause gum disease if not removed. With over half of adult Americans having a form of gum disease, you need to decrease your risk by having your teeth professionally cleaned twice a year.
In addition to a thorough cleaning, a comprehensive examination is needed every six months. During your checkups, we monitor the health and development of the teeth. By doing so, we can predict potential dental problems to provide the right intervention sooner, reducing the need for invasive treatments in the future.
Regular dental checkups also allow us to detect areas of oral health that are damaged, such as due to tooth decay. Cavities that are found early can be treated with a simple dental filling. Unfortunately, people often delay care until after the cavity has progressed in severity. As a result, a more invasive treatment may now be needed, such as a root canal.
With roughly 19% of children and 26% percent of adults having untreated tooth decay, early detection is vital to restoring oral health. In addition to early cavity detection, routine appointments allow you to benefit from preventive treatments to stop cavities before they even start. With dental sealants and fluoride treatments, your teeth will have an added layer of protection to stop the development of tooth decay. Many other preventive procedures are also performed, such as oral cancer screenings, to find serious oral complications before long-term damage is produced.
Promote Your Oral Health
If it has been a while since you last visited the dentist, you may be asking yourself, "where is a dentist near me for preventive care?" Dr. C. Gary Simmons is a dentist near you who offers the preventive care you need to promote the health of your teeth and gums.
Dr. Simmons offers semi-annual dental appointments, restorative services, and cosmetic dentistry to ensure you maintain a healthy, beautiful smile. Contact our office today to schedule your preventive appointment.