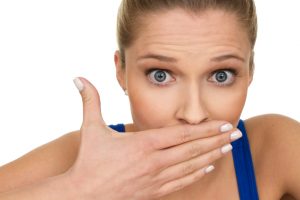 Metal fillings change the appearance of your smile. When you talk or laugh, you may see these unsightly dark spots on your teeth. You may wonder if you should have them replaced with a more appealing material, and you know a dentist near me replaces metal fillings with composite, however is it necessary?
When to Replace Metal Fillings
If your metal filling is still intact and protecting your tooth, there's no reason to replace it. Because metal expands and contracts due to the constant temperature changes in your mouth, your amalgam filling will eventually breakdown. When this happens, it increases your risk of harmful bacteria getting under your filling and decaying your tooth. This is the time to replace your metal filling.
You may notice that your tooth appears dark or grey around your metal filling; this is an indicator that decay may be starting underneath your filling. Dr. C Gary Simmons, your dentist in Spring, TX can determine if this is the right time to replace your filling with an examination and x-rays. If you're filling is indeed compromised, he'll recommend a composite filling to replace your metal restoration.
What is Composite Resin?
The material of choice for restoring cavities, or replacing old metal restorations is composite resin. This material is pliable, easy to work with, and requires the removal of less tooth structure than metal fillings of the past. Composite is bonded directly to your tooth, which makes it very durable and capable of protecting your tooth for many years without wear or breakdown.
Composite is also aesthetically appealing, as it can be custom blended to match your tooth, which makes it virtually invisible. It can also be used for cosmetic bonding, which repairs small chipping and fractures your tooth may sustain. Composite is a great replacement for metal fillings that are worn or broken down.
What is the Process When Getting a Composite Filling?
A composite filling can typically be completed during one visit to our office. Dr. Simmons will use dental anesthetics to numb your tooth. If you have an old metal restoration, he'll carefully remove it; if you have tooth decay, he'll clean that out. Once your tooth is ready, he'll customize a composite restoration and bond it to your tooth with a curing light. He'll make any adjustments necessary to ensure your tooth has optimum function, and you'll have a beautiful tooth.
Contact our Office
Want to find out if your metal fillings should be replaced? Contact Dr. Simmons today.