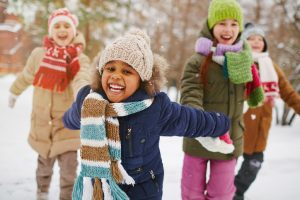 Hello from Dr. C. Gary Simmons and his team! Welcome to our blog! You typed "dentist near me" into the search engine, and here we are! We have been in Spring for years and decided that a blog would help further our mission to bring people the essential dental care they need. You might be asking yourself, "Why would I read a dental blog?" The easy answer comes in the form of another question, "Do you have teeth and would you like to know how to keep them healthy and beautiful?" If yes, this blog will be the best source of information for you. While you can always scour the internet and get a general idea of what dentistry has to offer, this blog will enable you to know exactly what your options are locally. First, let's meet your long-serving dentist in Spring.
Meet Dr. C. Gary Simmons
Dr. Simmons has been serving the Spring/Klein area for over 30 years. He attended Texas A&M and received his doctoral degree from the Baylor College of Dentistry. He currently maintains memberships in professional organizations such as the American Dental Association, the Texas Dental Association, the American Academy of Implant Dentistry, and more. He brings his decades of experience to every consultation, exam, and treatment he performs every day.
What We Can Do For You
Comprehensive Services: When you decide to visit Dr. Simmons, we want you to know that we can take care of your teeth in every way possible. Whether you come in for a check-up and cleaning, need to have a tooth restored, or simply want your smile to look its best, we have every solution you and your family could possibly need now or in the future. Something as simple as a check-up and cleaning twice a year can stop most dental issues before they even start. Your confidence and appearance could be instantly improved with a crown or teeth-whitening. It all depends on your wants and needs.
Dental Implants: Do you have gaps in your smile you wish you could fill? Or perhaps you'd like a set of dentures you can truly rely on. In either case, dental implants are the most comprehensive and reliable way to restore your missing teeth. A small titanium post will provide your new tooth a root, which will be topped with a porcelain crown. The result is a strong, natural looking tooth that seamlessly blends in with your smile. Implants can also be used to support a set of dentures that have a better, more consistent fit than traditional dentures, all the while providing more bite force.
Convenient Hours: People are busier than ever these days, and usually the first thing to get cast aside is dental care. This is why we offer a wide range of hours that can accommodate even the busiest working parent. We work hard to make getting dental care easy.
Personal Care: It's important for us to form a positive relationship with our patients. This will make it much easier for them to come to the office, and more open to ask questions and share concerns. You'll be greeted by the same friendly faces who will remember your name each time you visit. We're not "the dentist", we're "your dentist."
Want To Know More?
If you would like to know more about what we can do for you and your family's smiles, please call us today. We're always available to answer any of your questions.
Be sure to check back with this blog regularly for new tips and information on how to keep your teeth strong and beautiful for years to come.